Ruby Throated Hummingbird Ornaments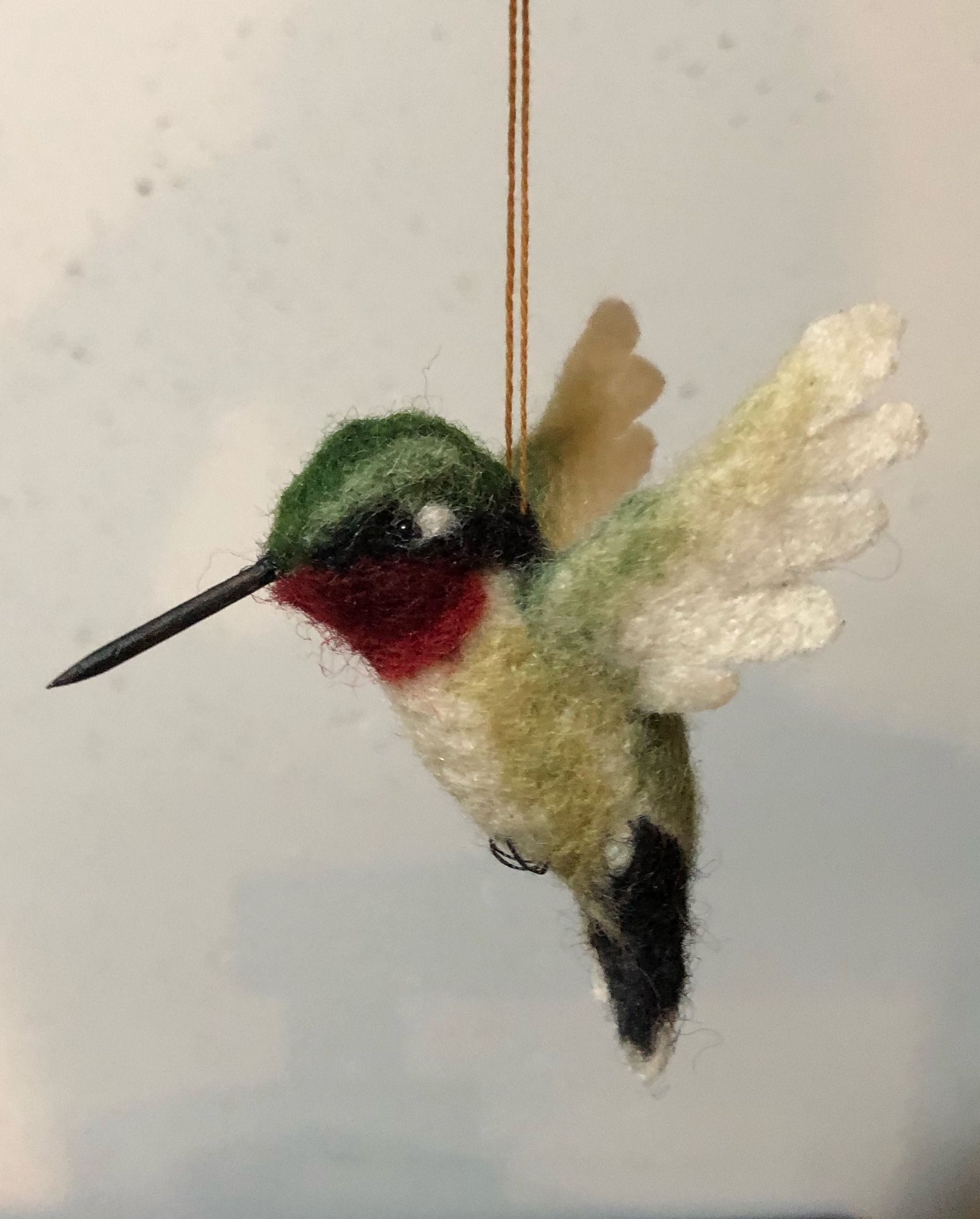 Male with relaxed tail feathers
These little needle felted hummers are about 3" in length. The males depict the dark red ruby throat. They either have a relaxed tail as pictures here or a flared tail.
Male with flared mating or warning tail feathers.
The flared tail indicates a mating position or a warning to other hummers getting to close to "their" feeder.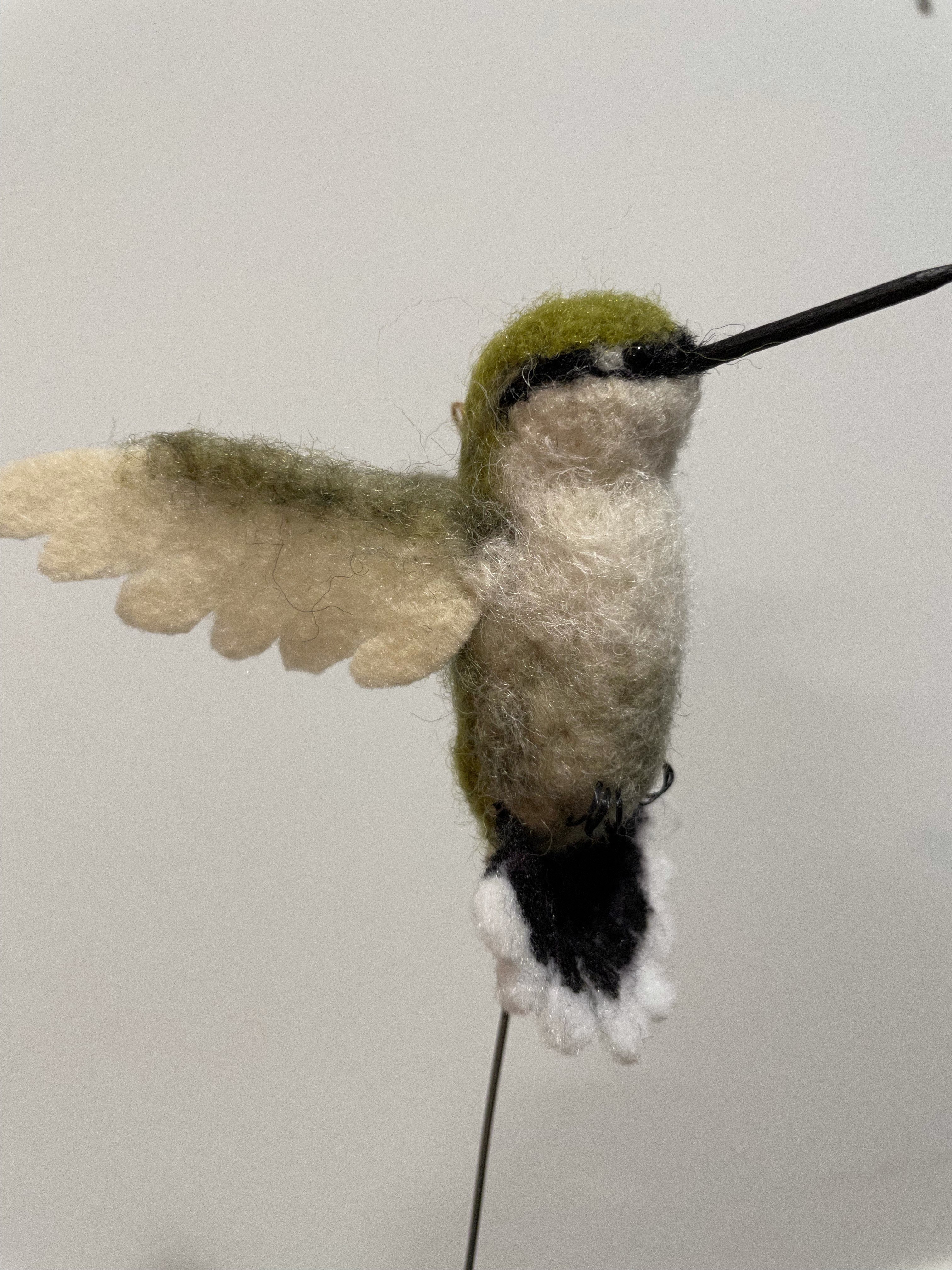 Female with flared tail feathers
A female is also available. she has the subdued coloring and can be ordered with a flared tail or relaxed tail.
Ruby Throated Hummingbird Ornament
Each of these hummingbird ornaments are a one of a kind. They are available for $38.00 and can be ordered from the
STORE
page.